Attractions in Hyogo Prefecture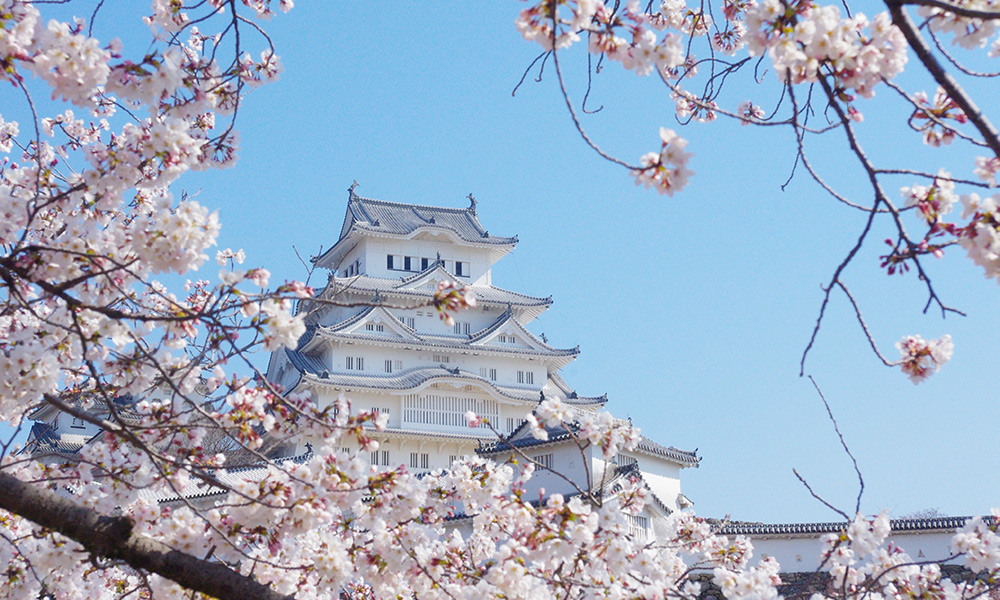 Himeji Castle, a national treasure
Himeji Castle, a national treasure, is a renowned castle representing Hyogo Prefecture and Japan.
In December 1993, along with Nara's "Horyu-ji Temple," it became the first World Cultural Heritage site in Japan.
The main keep of Himeji Castle was built in 1609 and has maintained its beautiful appearance for over 400 years.
It is also known as the "White Heron Castle" due to its resemblance to a white heron spreading its wings, and it is a popular castle among visitors.
It takes about 100 minutes by car from Himeji Castle to "Awajishima Kanko Hotel."
After enjoying Japan's history, why not indulge in the experience of staying at a traditional inn?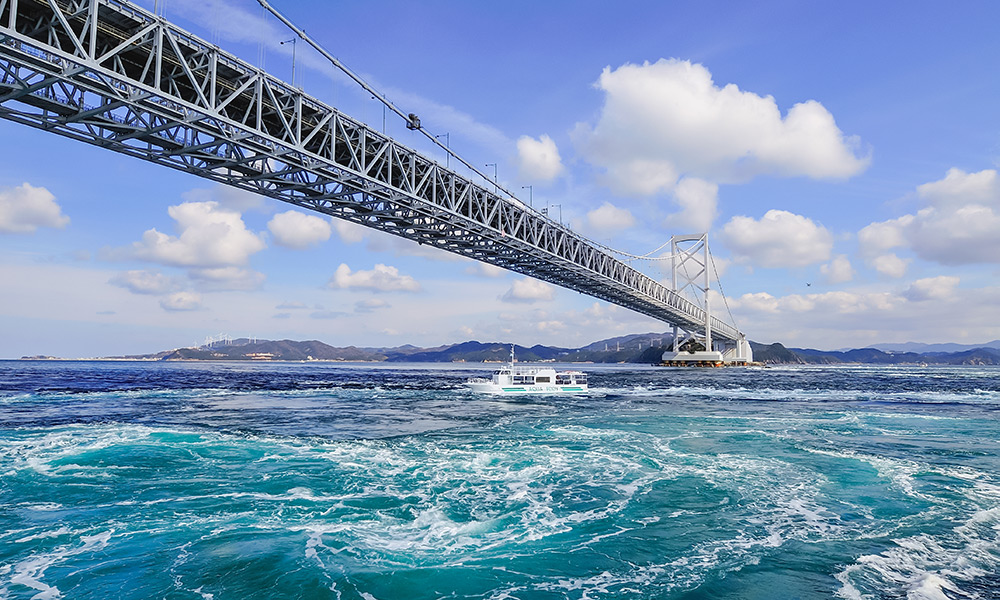 The Naruto Whirlpools
Are you familiar with the Naruto Whirlpools? An astonishing experience awaits you!
Located between Awaji Island and Shikoku, the Naruto Strait is known for its dynamic natural phenomenon of powerful tidal currents
that create large whirlpools. The tidal currents of the Naruto Strait are considered one of
the "Three Great Currents of the World," alongside Italy's Strait of Messina and
Canada's Seymour Narrows. It is an enchanting attraction. It is conveniently located about a 40-minute drive from
Awaji Island's tourist hotels and is definitely one of the must-visit spots when you come to Awaji Island.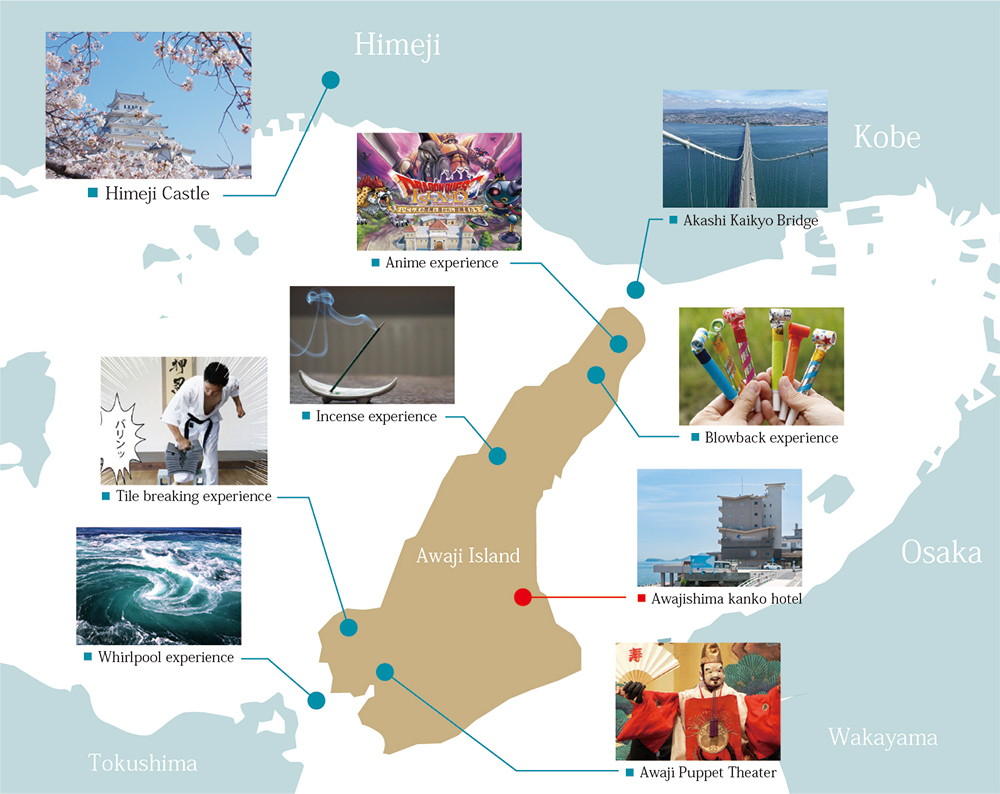 In addition to Himeji Castle and the Naruto Whirlpools, there are many other spots on Awaji Island
where you can experience Japanese culture. Most of these spots are located close to our hotel.
Fishing experiences, kaiseki cuisine, traditional inn stays, and exploring the history and culture of
Hyogo Prefecture can provide you with significant life experiences.